Where is Rural America?
Rural America is not geographically concentrated, it ranges from coast to coast. Because the footprint is vast, it can also be hard to reach. TSW Rural makes it easy to reach these difficult to pinpoint consumers, wherever they live.
Learn more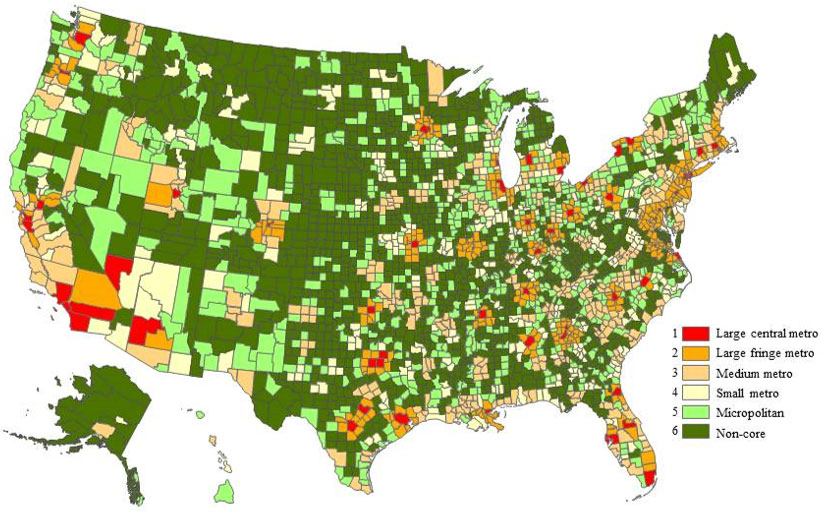 Key reasons why rural consumers are special.
Why Rural Works
Higher Homeowner Percentage
Higher Marriage Percentage
Lower Poverty Rate
Median Age Skews Older
Higher Rate of Single Family Homes
Learn more
Median Age in Rural America
Foundational insights into key differences between rural and urban consumers: from differences in values to shopping behaviors and even military participation.
The Median age in Rural America is 51. This is a Senior market, and the behavior and needs of the market are defined by this age skew.
While rural Americans do not have access to the same fast-speed internet as their urban counterparts, they are still participating in online activities.
With 81% of Rural Americans owning homes, there's no surprise that these residents invest more in home improvement than their urban counterparts.
Lifestyle and eating habits in Rural America play a significant role in their defining their pharmaceutical needs. Age is also a key element.
In Rural America, consumers invest in insurance, but not in the same manner as their urban counterparts. Read more for more in-depth insight.
Rural residents have a high percentage of firearm ownership. Political affiliation, values, and access to prime hunting real estate are key contributors.
With 2.2 million farms in Rural America, agriculture and farming are only essential elements of the Rural lifestyle, they are also a key part of the Rural economy.
From core belief systems to community issues, Rural Americans votes differently than their urban neighbors. Read more for more in-depth insight.
Over 20 defined rural audience segments See More
TSWRURAL.COM GIVES YOU THE TOOLS YOU NEED
Let TSWRural help place your marketing in front of the best Rural consumers in the United States. Place by Channel or by Target Audience. With our industry leading media planning technology, we help you map out the direction efficiently.